Leading the conference industry for 6 decades, BOSCH stands for the highest level of conferencing quality and reliability.
For any kind of conference setups, small or large, simple or complex, we have the solution for you! We can help you choose the right conference microphones, be it wired or wireless.
BOSCH DCN Digital Technology Conference System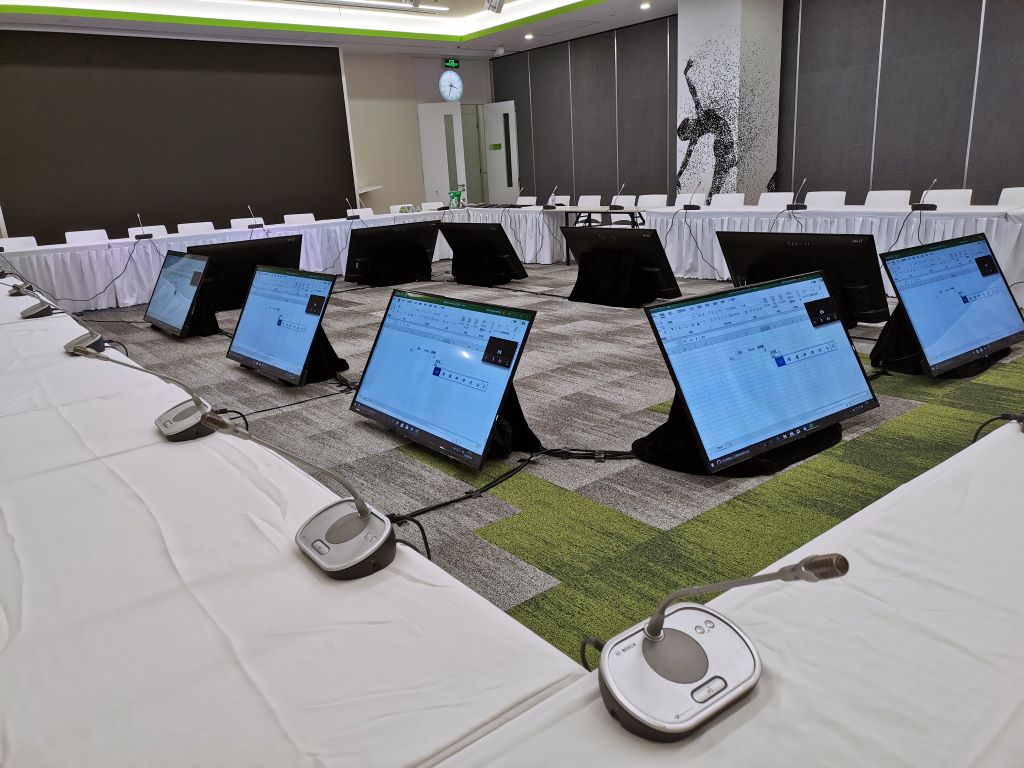 Proven in-the-field reliability
Modular software solutions for complete conferencing management
31 interpretation channels, plus floor
Ideal for historical and multi-purpose venues
Acoustical excellence
Ideal for small to complex multi-lingual meeting set-ups
BOSCH Certified technicians
We pride ourselves in using the best professionals and talents in the industry to ensure the success of your event. All of our technicians are technical specialist trained and certified by Bosch for operating all Bosch conference equipment.
DICENTIS, a revolutionary IP based Conference System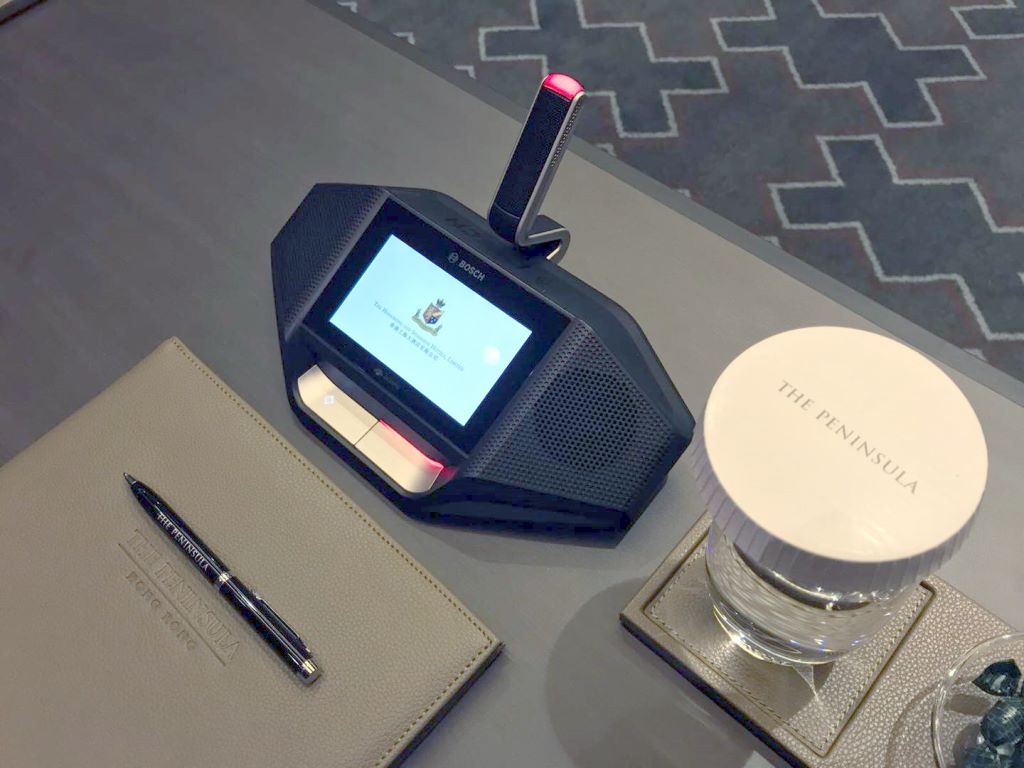 DICENTIS Conference System is a revolutionary product family that utilizes IP-based OMNEO media networking architecture. It perfectly combines audio, video, meeting content and touch-screen technology in elegantly designed conference devices.
The high-resolution, capacitive touch-screens provide users with the information they need literally at their fingertips, allowing participants to share documents, retrieve and display presentations, as well as access the internet.
Your guests will be impressed by the sophisticated layout and innovative design of the equipment which perfectly fits the décor of all kinds of conference rooms.
Conference Microphone Integrated with Video Camera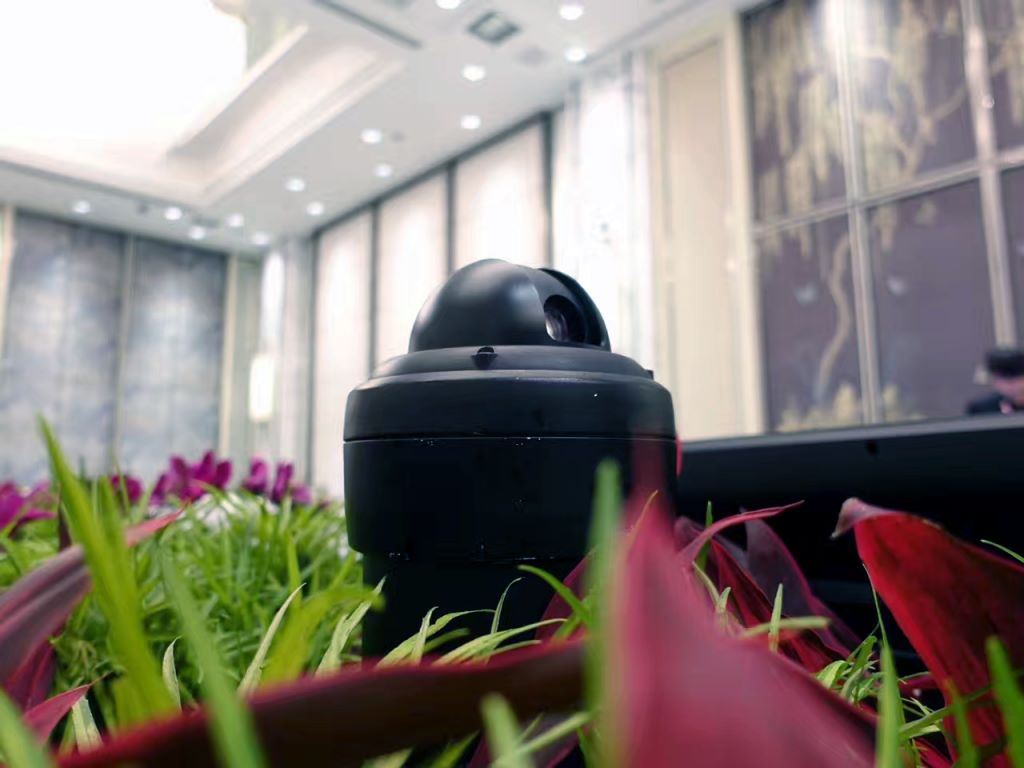 Our Bosch conference microphone can be integrated with our IP-based cameras and PTZ cameras. When a delegate talks via a microphone, the camera can automatically track and focus on the delegate and provide a video feed output. This is suitable for:
Rooms with high level of security
Compact rooms and overflow rooms
Remote simultaneous interpretation
Should you need full scale audio, video, lighting or backdrops, we can bring in trusted partners with a single point of contact for your convenience.