Interpreters
Qualifications
Due to the demanding and complex nature of SI, interpreters who have related educational background, language proficiency, expertise in simultaneous interpretation and experience of translating in hundreds of thousands of meetings are critical to high-quality interpretation.
Working mode
Depending on the length, languages and topic of the meeting, interpreters normally work in a team of two or three.
Technologies
Simultaneous interpretation system
An SI system consists of a series of devices which allow you to listen to real-time translation via headsets.
Speakers

 

Audience

Talk via conference microphones

 

 

Transmits the translation to headsets

 

SI System

Transmits the Audio Feed

 

 

Translated Audio

 

Interpreters
Simultaneous Interpretation Booth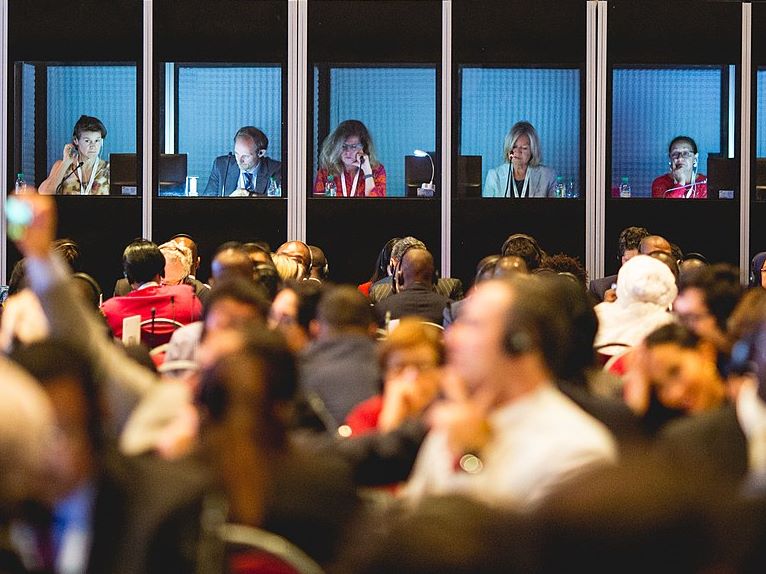 As simultaneous interpretation requires extreme concentration, interpreters need to work in a sound-proof booth that isolates them from the rest of the participants.
Interpreters have a direct view of activities in the conference room. This allows them to focus on both the voice and non-verbal cues of the speaker to ensure the most accurate translation.
Technical Support
A conference technician must be present and operate the SI system throughout the conference.